1972-2015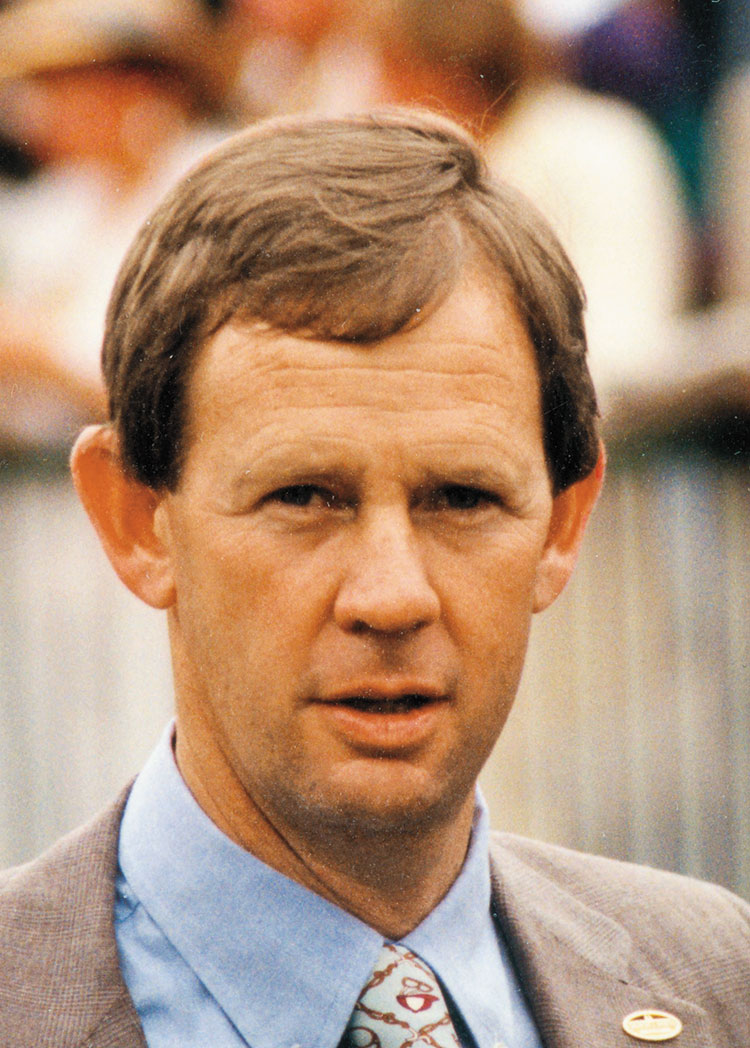 SETH HANCOCK
Seth Hancock TAKES Claiborne to new heights
The longest period of leadership in Claiborne Farm's history is that of Seth Hancock. Seth was 23 when his father Bull Hancock died, giving him the daunting task of taking control of not only Claiborne's farm management, but shouldering the legacy of a legendary businessman and horseman. In his first year at the helm, Seth conducted a risky record-breaking deal to syndicate Penny Tweedy's sensational Kentucky Derby winner, Secretariat, for $6 million before the famous colt won a historic Belmont Stakes and cinched the Triple Crown.
Seth's keen sense of acquiring promising stallion prospects helped Claiborne endure and flourish when it stood on the precipice of uncertainty. Mr. Prospector, Danzig, and Unbridled were all recruited to stand at Claiborne. Mr. Prospector became one of the four most influential sires of the late twentieth century (historically Claiborne has stood 3 of the 4, including Nasrullah and Bold Ruler); Mr. Prospector's lasting line is reflected in contemporary greats Curlin, American Pharoah, and Arrogate. Danzig, a son of Northern Dancer, became one of Claiborne's best stallions. Danzig's bloodlines became influential around the world, as he sired 198 stakes winners, including Danehill, who moved to the top of the world list with 347 stakes winners.
Claiborne also set records in the sales ring, first in 1973 with a Bold Ruler yearling which sold for $600,000 – a record at the time –and then in 1978 Claiborne consigned a little Northern Dancer colt from Special, she of a revered Claiborne family. The colt sold at Keeneland for $1.3 million, at the time the second-highest price ever for a yearling. Named Nureyev, he became a high-class racehorse abroad proved himself among the best sons of Northern Dancer in the breeding shed.
Seth Hancock reached a milestone for Claiborne Farm when Swale carried the Claiborne colors to victory in the 1984 Kentucky Derby. The homebred was from Tuerta, which had won the last stakes race his father, Bull Hancock, had seen won by a Claiborne horse.
The farm's long-standing tradition of racing and breeding homebreds also paid off with two Breeders' Cup winners, two-time Mile winner Lure, and Classic winner Blame. Raced in a partnership with Mrs. Adele Dilschneider, Blame, along with stakes winners such as Arch, Lea, and Elate, found success through this trusted friendship, a racing partnership that lasts to this day.
Read More