Plenty of high quality horses were on offer during the first two books of the Keeneland September yearling sale, and of the 13 horses to sell for seven figures, five of them were by Claiborne stallions, which is a healthy 38.5%.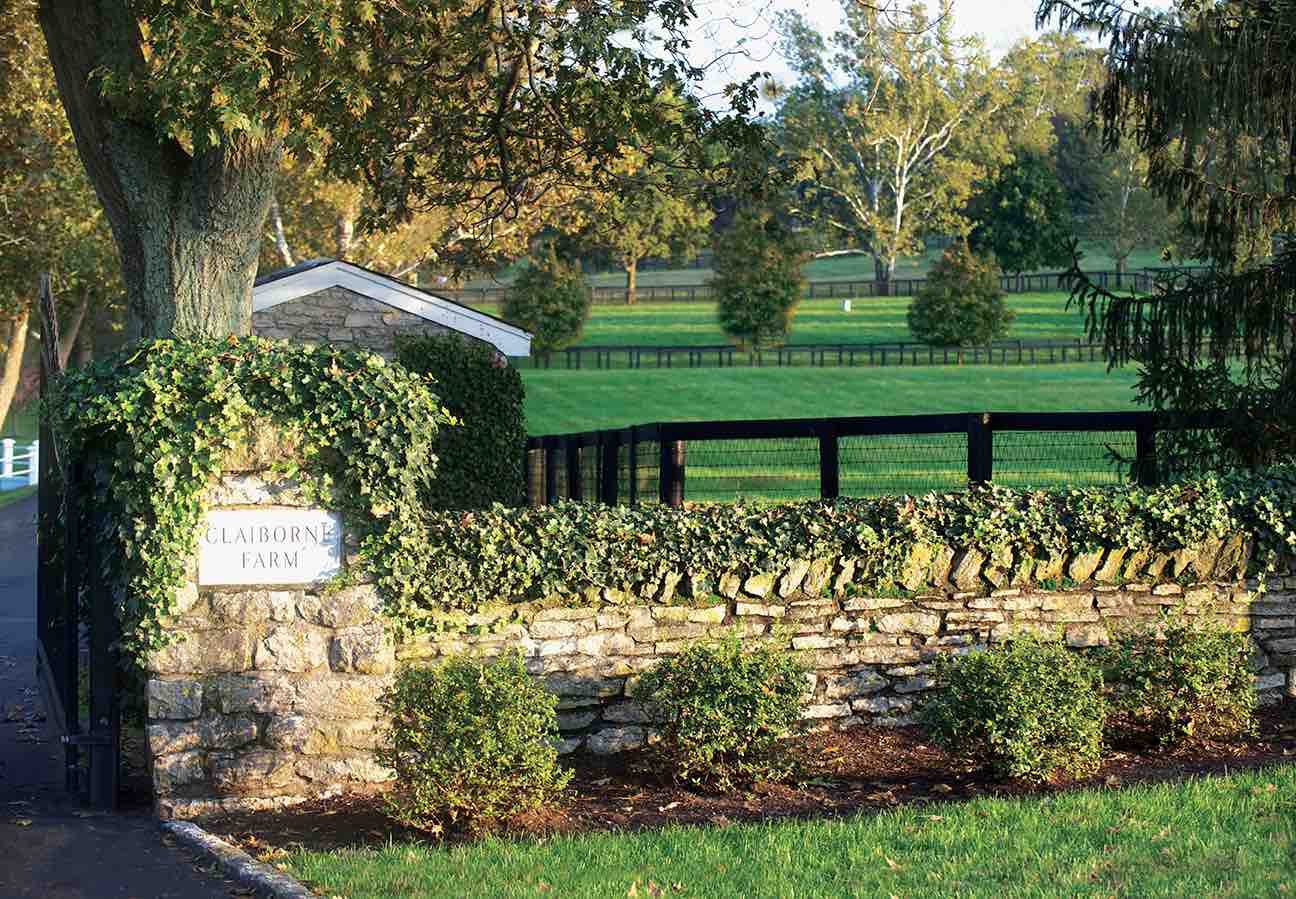 Offspring by War Front always prove popular at major auctions, and this year's September sale was no different.
Leading the way was Hip 27, the first foal out of the Grade 1-winning millionaire Iotapa, who sold for $1.9 million. Donato Lanni, agent, signed the ticket for the colt, who was consigned by Taylor Made Sales Agency.
"He's a nice horse," Lanni said. "That is what they cost. He looks like a good horse, a strong horse, an athletic horse. He was high up on our short list."
War Front's most expensive filly was Hip 128, who went for $1.6 million to Oxo Equine. Consigned by Timber Town, agent, the filly is out of the Group 3-winning Galileo mare Aloof, which means she is from the family of multiple Group 1 winner Churchill.
"I was looking for a War Front filly for a while, and this one just stood out," said Oxo Equine's Larry Best. "Beautiful, beautiful horse. I went back to see it probably 15 times. I wanted to confirm my first instinct. But I saw it in the ring and loved it, still love it, I just hope it can run."
The other two War Fronts to fetch seven figures were Hip 104, a colt out of Theyskens' Theory, who hammered down for $1.2 million, and Hip 165, a colt out of Dynamic Feature, who sold for $1.1 million.
In all, 15 colts and fillies by War Front sold for $11.55 million, making for an average price of $770,000.
Freshman sire Orb also commanded respect during the sale. Hip 844, a colt by the young stallion, sold for $1 million to Kerri Radcliffe Bloodstock and Eric Fein. Consigned by Dromoland Farm, he is from the family of multiple Grade 1 winners and millionaires Stellar Jayne and Starrer.
"I think we liked everything about him," Fein said, adding Todd Pletcher would train the colt. "The high-end horses are all going for a lot of money. It's come down to partnerships; otherwise, you're bidding against each other for crazy amounts."
In all, 22 Orbs sold for a gross of $4,912,000. That makes for an average of $223,273, or almost nine times his 2017 stud fee of $25,000.
Flatter also drew attention when Hip 84 went through the ring. Consigned by Hinkle Farms, the colt sold to West Point Thoroughbreds for $460,000. Out of the mare Seeking Gabrielle, the Flatter colt is a half-brother to champion Nyquist. In all, four Flatters sold for $1.15 million, making for an average of $287,500, which is more than eight times his 2017 stud fee of $35,000.
Other big sellers from the first week of the marathon Keeneland sale included Hip 794, a First Samurai colt out of Steady Course who sold for $575,000, and Hip 939, a Blame filly out of Wild Forest who went for $350,000.
The entire sale runs through Sept. 23.