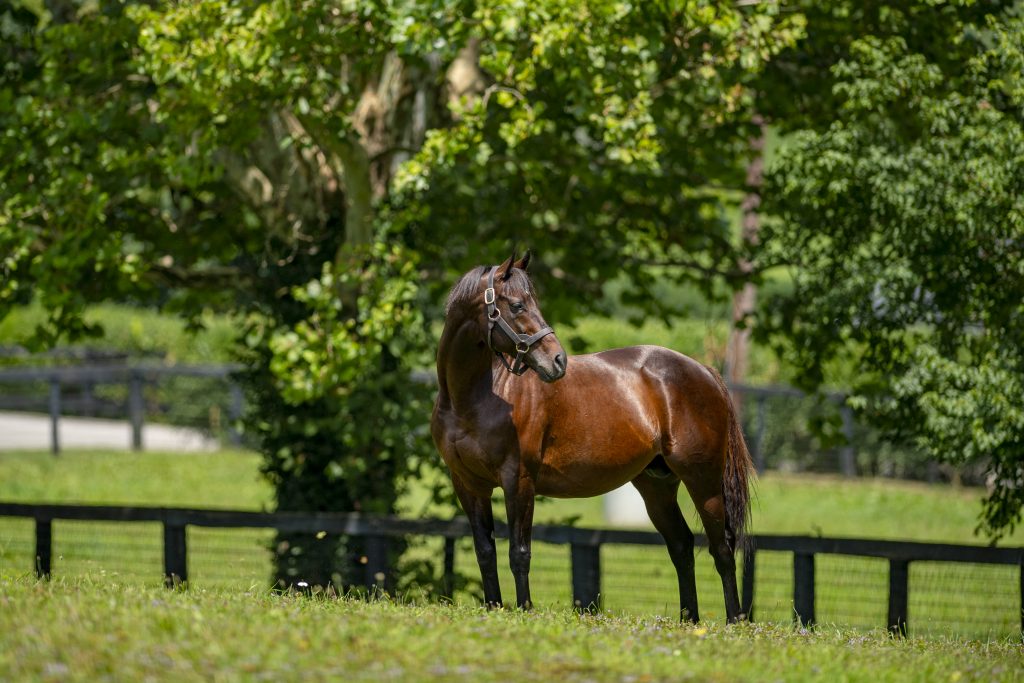 Claiborne's champion Blame has been honored with a new stakes race that will be run in his name at Churchill Downs. The 1 1/8th-mile race will be worth $150,000, and run on May 30th as a part of the new Stephen Foster Preview Night. The Blame Stakes will serve as a prep race for the historic Stephen Foster Stakes (G2), which was moved back from its traditional mid-June spot to closing day of the spring meet, June 27th.
It's only right Blame should have a namesake race at Churchill Downs, as he proved to love the track. Blame won the Clark Handicap (then a Grade 2) at age 3 against older horses before taking the Stephen Foster Handicap (then a Grade 1) the next summer; he capped off his career with a victory in the Grade 1 Breeders' Cup Classic that fall under the twin spires against the previously undefeated Zenyatta.
Blame stands at Claiborne Farm for $35,000.