The elite family's success spans 80 years, supporting the Hancock breeding philosophy of "the family is stronger than the individual."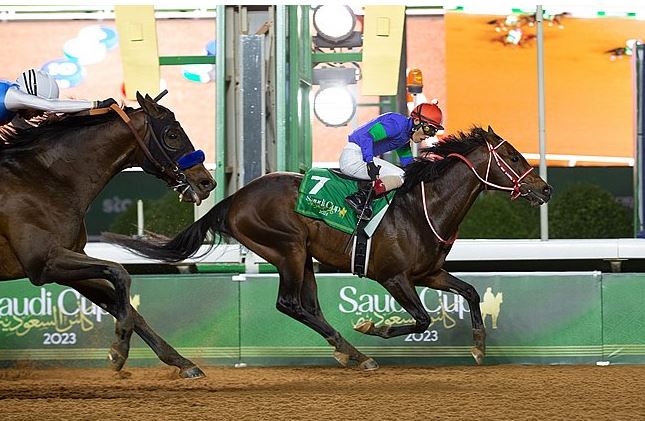 Story by B. Jason Brooks
On Saturday, March 25th, the eyes of the racing world will be on Meydan Racecourse in the United Arab Emirates for the $12 million Dubai World Cup (G1).  A win by Japanese-bred Panthalassa would make him the world's all-time leading money earner, adding nearly $7 million to his current career earnings of $14.4 million for owner Hiroo Racing.
In the Saudi Cup (G1) last month, the six-year-old Yoshito Yahagi-trained horse by Japanese-bred Lord Kanaloa led wire to wire, forcing Bob Baffert-trained Country Grammer, by Tonalist, to settle for runner-up honors in the world's richest race for a second consecutive year.  The two will square off again on Saturday, with Country Grammer, last year's World Cup winner, defending his title.
Panthalassa's Saudi Cup win over dirt is a remarkable accomplishment when coupled with his Dubai Turf (G1) win last year at Meydan, a dead-heat finish with HH Sheikh Zayed bin Mohammed's Lord North (IRE), by Dubawi (IRE), making him a dual-surface winner of elite races loaded with top international talent.  Panthalassa currently ranks tied for sixth on The Longines World's Best Racehorse Rankings.
Looking more closely at his pedigree, Panthalassa hails from the powerful Claiborne Farm female family of blue hen mare Bourtai, by Claiborne stallion Stimulus, widely recognized as one of the great foundation mares of the 20th century in the U.S.  Panthalassa's fifth through seventh dams are Claiborne mares and, adding to his Claiborne bloodline credentials, he is inbred to Claiborne mare Thong, by Claiborne stallion Nantallah—the great granddam of Sadler's Wells—being gender-balanced through a son and a daughter of hers.
Bourtai's Strong Family Lands Her at Claiborne
This prolific Claiborne female family originated in 1942 when Bourtai was bred by Marshall Field and foaled at Claiborne Farm.  As eloquently stated by European bloodstock expert Nancy Sexton in her 2020 column for The Owner Breeder, "During the dark years of World War II as wartime travel restrictions across the U.S. took full force, Fasig-Tipton moved to alleviate the pressures faced by breeders by holding a one-off yearling sale at Keeneland racecourse.  Staged in 1943 in a tent…Bourtai was bought by owner Sylvester Labrot for $5,500."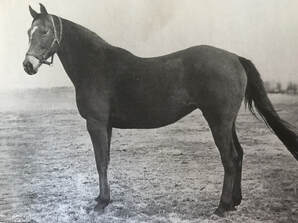 On the track, Bourtai won to win a pair of races from a dozen starts, wither her most notable accomplishment being a placing in the 1944 Pimlico Nursery Stakes. After her two-year-old campaign, she was retired and became one of Mr. Labrot's broodmares.  Due to ailing health, he sold her as part of a group of broodmares to Claiborne Farm in 1951.
The Hancock family, founders and owners of Claiborne, have always held to a breeding philosophy that emphasizes the importance of successful female bloodlines over a single mare's racing record.  In the foreword of Matriarchs: Great Mares of the 20th Century, Seth Hancock writes "Generally, I believe in the old saying that the family is stronger than the individual.  Connected to that line of reasoning is the fact that the racing record alone is not always a true measure."  Bourtai's unaccomplished racing record coupled with her esteemed female family is a case study adding weight to the Hancock philosophy.
Bourtai successful family made her appealing to Claiborne Farm as a broodmare.  She was the daughter of 1930 Alabama Stakes winner and important mare Escutcheon, by Claiborne's imported French-bred sire Sir Gallahad III.  She was also the granddaughter of imported French-bred mare Affection, by British stallion Isidor, who stands atop of one of the greatest producing families in U.S. racing history.  Escutcheon produced four stakes winners, including 1937 Kentucky Oaks winner Mars Shield, by Claiborne stallion Diavolo, By Far, by Gold Gallant, Strange Device, by Claiborne stallion Stimulus, and Bourtai, also by Stimulus.  Escutcheon's stakes-placed daughter Demolition would produce an influential family of her own, but it was her stakes-winning daughter Bourtai who would successfully carry on the influential family's line at Claiborne Farm.
Bourtai's Success as a Broodmare
As a producer, Bourtai had 13 named foals, all of which made starts and 12 became winners, including four stakes winners.  Her daughter Levee, by the Claiborne stallion Hill Prince, won 8 times from 40 starts, most notably winning the Coaching Club American Oaks and Beldame Handicap, both in 1956.  Bayou, a fill sister to Levee, earned 1957 American champion three-year-old filly honors in the Claiborne silks after taking the Acorn Stakes, Delaware Oaks, Maskette Handicap, and Gazelle Handicap.  She also finished runner up in the Coaching Club American Oaks that year and had a career 7 wins from 32 starts.  Banta, by Claiborne stallion Some Chance, won 11 races from 58 starts, including a division of the 1954 Correction Handicap.  Delta, from the first crop of Claiborne stallion Nasrullah, earned 16 wins from 33 starts, including six stakes races.  Her most significant victories came in the 1954 Arlington Lassie Stakes and the 1956 Arlington Matron Handicap.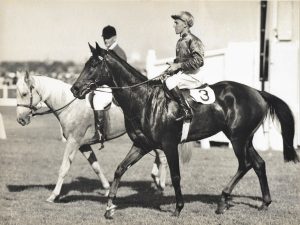 Following their successful racing careers, each of these four mares produced classy families of their own.  As the esteemed breeding and racing historian Edward L. Bowen notes in Doing the Usual, Unusually Well: A History of Claiborne Farm, "Bourtai took the concept of strong families to extreme, for she became the dam of two daughters which were voted Broodmares of the Year."  Delta earned the honor in 1968 and Levee in 1970.
Some examples of the champions descending from these four mares include Levee's granddaughter Shuvee, by Nashua, a Hall of Famer and the U.S. champion older female in 1970 and 1971.  Bayou is the granddam of Claiborne-bred Slew o' Gold, by Seattle Slew, the 1983 champion three-year colt and 1984 champion older male in the U.S.  Banta's granddaughter Talking Picture, by Speak John, was the 1973 U.S. champion two-year-old filly.  Delta is the fourth dam of Playful Act, by Sadler's Wells, 2004 co-champion juvenile filly in Britain.
While these elite champions in history are significant, adding to Bourtai's legacy is the continued success of Grade 1 and Group 1 winners descending from her daughters.  Levee is the fifth dam of four-time Group 1-winning Irish-bred Addeybb, by British stallion Pivotal, winner of the 2021 Queen Elizabeth Stakes (G1) in Australia.  Bayou is the fifth dam of Japanese-bred 2022 Tokyo Daishoten (G1) winner Ushba Tesoro, by Japanese stallion Kawasaki Kinen.  Banta is the fifth dam of Irish-bred Galileo colt Kyprios who had a tremendous year in 2022, winning Ascot's Gold Cup (G1) and Goodwood Cup (G1) in England, the St. Ledger (G1) in Ireland, and Qatar Prix du Cadran (G1) in France.  Delta is the sixth dam of Abscond, by Claiborne's homebred stallion Blame, winner of the 2019 Natalma Stakes (G1) at Woodbine.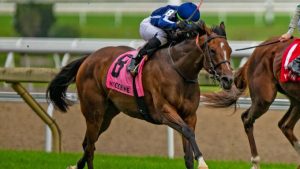 To exemplify how prolific Bourtai's bloodlines are, a deep dive into the success of the Delta branch exemplifies a portion of her impact over the last 80 years.  Similar achievements are found in the lines through her daughters Levee, Bayou and Banta.
Delta's Successful Foals
Bourtai's multiple stakes-winning daughter Delta produced 10 foals for Claiborne, 9 of which were winners, 5 of them stakes winners, and 1 stakes-placed.  Dike, a colt by French-bred imported Claiborne stallion Herbager, earned 7 wins in 25 starts, including 4 stakes wins.  He won the 1968 Breeders' Futurity Stakes, 1969 Wood Memorial Stakes, 1969 Gotham Stakes, and the 1970 Seminole Handicap.  As a three-year-old in 1969, he placed in two classics, the Kentucky Derby and Belmont Stakes.  Okavango, a full brother to Dike, won 6 times from 28 career starts, with victories in the 1974 Salvator Mile Handicap (G3) and 1975 San Pasqual Handicap (G2).  Canal, by Claiborne stallion Round Table, won 33 races from 116 starts.  His resume includes 9 stakes victories, with the most notable being the 1966 and 1967 Oceanport Handicap, 1967 Appleton Handicap, and 1967 Philadelphia Handicap.  Cabildo, a full brother to Canal, won 22 races from 75 starts and captured 7 stakes victories, with the most significant being the 1967 New Orleans Handicap and 1968 A. B. Letellier Memorial Handicap.  Shore, also by Round Table, won 6 times from 39 starts, with her career highlight being a win of the 1966 Bewitch Stakes.  Moss, by Round Table, won 4 races from 18 starts.  She placed in 2 stakes races, the 1967 Golden Rod Stakes and the 1968 Ashland Stakes.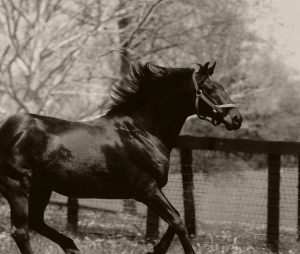 In addition to the success of her foals on the track, as the Hancock philosophy of success from strong female families would accurately predict, Delta's daughters have carried on Bourtai's winning bloodlines.  Collectively, Delta's branch has produced more than two dozen Grade 1 or Group 1 winners.  This influence remains as strong as ever, with Grade 1 or Group 1 winners numbering eight in the last decade (three of these in the last four years).  All of these significant wins have occurred across the globe in top-tier Part I countries or races, as classified by the International Federation of Horseracing Authorities.
Shore Branch of Delta/Bourtai
Despite Shore winning just a single stakes race on the track, her branch of Bourtai's family includes 10 Grade 1 or Group 1 winners through two of her daughters, with the newest of these being dual-surface Group 1-winner Panthalassa, as noted above, through Desolate Sands.
Through Shore's daughter Alligatrix, by Alleged, Bourtai is the fourth dam of Irish-bred Croco Rouge, by Rainbow Quest, a two-time Group 1 winner in France who captured the 1998 French Prix Lupin (G1) and 1999 Prix d'Ispahan (G1).  Shore's Irish-bred granddaughter Alidiva, by Irish stallion Chief Singer, significantly contributed to the family's elite status by producing a trio of Irish-bred Group 1 winners in Europe, making Bourtai their fifth dam.  Sleepytime, by Royal Academy, won the 1997 One Thousand Guineas (G1), a classic for fillies in England, and her full brother Ali-Royal won the prestigious Sussex Stakes (G1) at the 1997 Glorious Goodwood meet in England.  Taipan, by Irish stallion Last Tycoon won the 1997 and 1998 Preis von Europa (G1) in Germany and 1997 and 1998 Premio Roma (G1) in Italy.  Continuing down this line, Alidiva's grandson It's Somewhat (also listed by some sources as "Somewhat"), by Dynaformer, won the 2017 Doncaster Handicap (G1) in Australia, making Bourtai his sixth dam.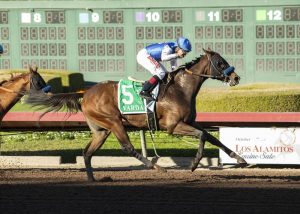 Through Shore's daughter Desolate Sands, by Majestic Prince—the same branch that produced Panthalassa—Bourtai is the sixth dam of the previously mentioned Abscond, by Claiborne's homebred stallion Blame, the 2019 Natalma Stakes (G1) winner, and Overarching, by Claiborne stallion Arch, winner of South Africa's Horse Chestnut Stakes (G1) in 2005.  Also in this line, Bourtai is the seventh dam of filly Lady of the House, by Dynasty, winner of the 2017 Woolavington Two Thousand (G1) in South Africa, and New York-bred Varda, by Distorted Humor, winner of the 2020 Starlet Stakes (G1) at Los Alamitos.  Varda was purchased by Spendthrift Farm for $1.15 million as a racing or broodmare prospect at the 2022 Fasig-Tipton November sale.
Basin Branch of Delta/Bourtai
On the track, Delta's Claiborne daughter Basin, by Claiborne stallion Tom Rolfe, never won a race, but has produced the most successful of branch of the family descending through her mother, which alone includes 12 Grade 1 or Group 1 winners through three of her daughters.
Through Basin's daughter Mia Karina, by Icecapade, Bourtai is the fourth dam of Siberian Summer, by Siberian Express, winner of the 1993 Charles H. Strub Stakes (G1) at Santa Anita.  Siberian Summer's half-sister Magnificent Style produced three Group 1 winners, making Bourtai fifth dam of Irish-bred mare Playful Act, by Sadler's Wells, champion juvenile filly in Britain and winner of Ascot's 2004 Meon Valley Stud Mile (G1).  She was purchased at the Keeneland November 2007 sale for a record $10.5 million by Sheikh Mohammed.  Playful Act's British-bred half-sister Great Heavens, by Irish stallion Galileo, won the 2012 Irish Oaks, a filly triple crown race, and her Irish-bred half-brother Nathaniel, also by Galileo, won the 2011 King George VI & Queen Elizabeth Stakes (G1) and Eclipse Stakes (G1), both in England.  He's the sire of by Juddmonte Farms' 11-time Group 1 winner Enable.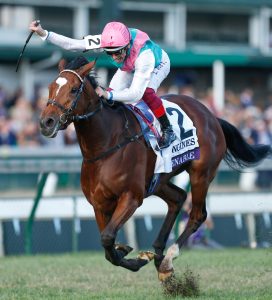 Through Basin's daughter L'Quiz, by Ontario-bred L'Enjoleur, Bourtai is the fourth dam of New Zealand-bred Champagne, by Kiwi stallion Zabeel, who earned victories in the 1998 Australia Stakes (G1) and Mackinnon Stakes (G1), both in Australia.  Champagne's Australian-bred granddaughter Charmont, by Irish stallion High Chaparral, won the 2015 New Zealand's Oaks (G1) and 2017 Thoroughbred Breeders' Stakes (G1), making Bourtai her sixth dam.  And, Champagne's New Zealand-bred brother St Reims, by New Zealand stallion Zabeel, won New Zealand's 2002 Derby (G1) and 2005 Zabeel Classic (G1).  Also in this line, Bourtai is the sixth dam of New Zealand-bred Bonneval, by British stallion Makfi, winner of three Group 1 races in 2017, including the New Zealand Oaks (G1), Australian Oaks (G1), and Australian Underwood Stakes (G1).
Through Basin's daughter Copperhead, by Claiborne's imported South African-bred stallion Hawaii, Bourtai is the fifth dam of Silver Ending, by Silver Hawk, winner of the 1990 Pegasus Handicap (G1) at Meadowlands. This line also makes Bourtai the sixth dam of three additional Group 1 winners that include British-bred Cavalryman, by Halling, winner of the 2009 Juddmonte Grand Prix de Paris (G1) in France, New Zealand-bred Zabeat, by Rhythm, winner of the 2005 Wellington Cup (G1) in his native country, and South African-bred Copper Parade, by Claiborne stallion Lecture, winner of the 2010 Golden Horseshoe (G1) and 2014 Computaform Sprint (G1), also in his native country.
Moss Branch of Delta/Bourtai
The branch descending through Delta's stakes-placed daughter Moss includes two elite winners, with one being a champion.  Through this line, Bourtai is the third dam of Polonia, by Claiborne stallion Danzig, a champion sprinter in France who won the 1987 Prix de l'Abbaye de Longchamp.  Further down this line, Bourtai is the sixth dam of colt Wicked Style, by Macho Uno, winner of the 2007 Breeders' Futurity, a Grade 1 at Keeneland for juveniles.
The elite multi-generational success of Bourtai's descendants—many of which were bred to the great stallions at Claiborne's Paris, Kentucky farm—is a testament to the Hancock family's philosophy of breeding great stallions to mares from strong female families.  Saturday's Dubai World Cup may provide the latest example of the fruits of this philosophy, and set a historic new earnings world record at the same time.