In a new book "which recalls and reviews a century-plus of practicality laced with idealism, of hard work rewarded by frequent glories, of striving driven by inner strength and character," Edward L. Bowen delves into the history of Claiborne Farm and the Hancock family's involvement in the Thoroughbred industry for over five generations.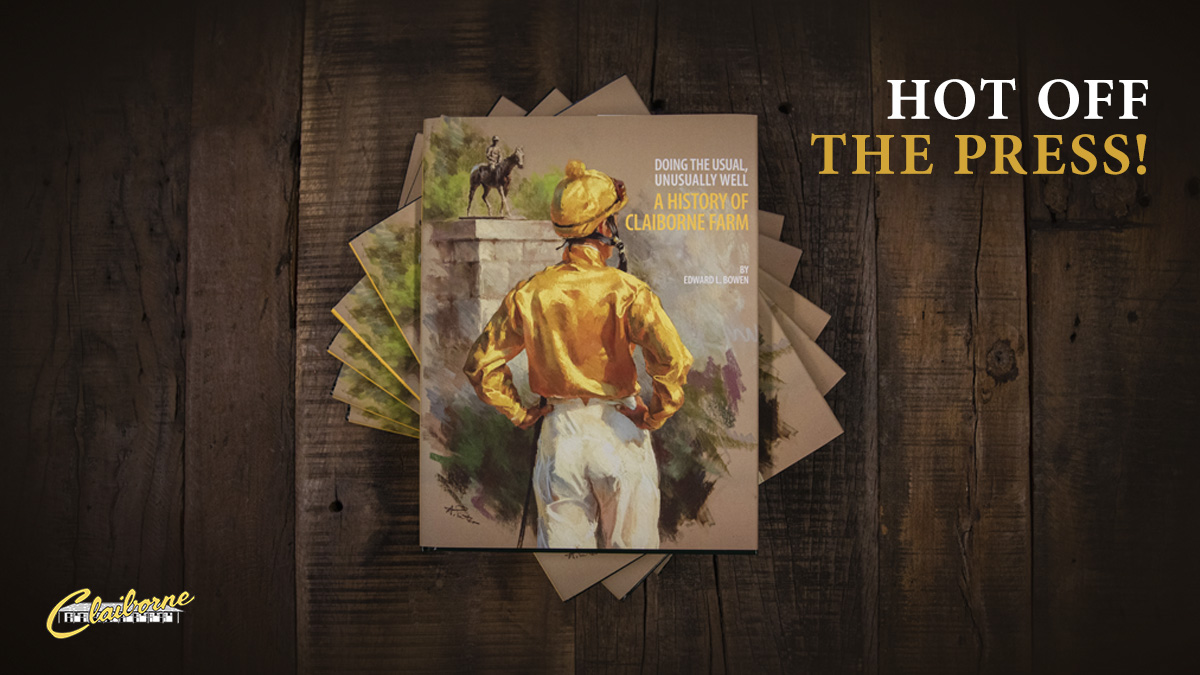 The front cover features the art work CLAIBORNE FARM COLORS, by Andre Pater, Private Collection. The back cover features photographs from Claiborne's history and the iconic Claiborne Farm logo.
In between the covers, readers will take a deep dive into the iconic history that is Claiborne Farm through stories and photos.
The book, titled  Doing the Usual, Unusually Well: A History of Claiborne Farm, is available to purchase HERE. Customers will receive FREE SHIPPING on any order through Sunday, December 13th with the code CELEBRATE.