Claiborne Farm Opening Broodmare Division for Limited Unique Experiences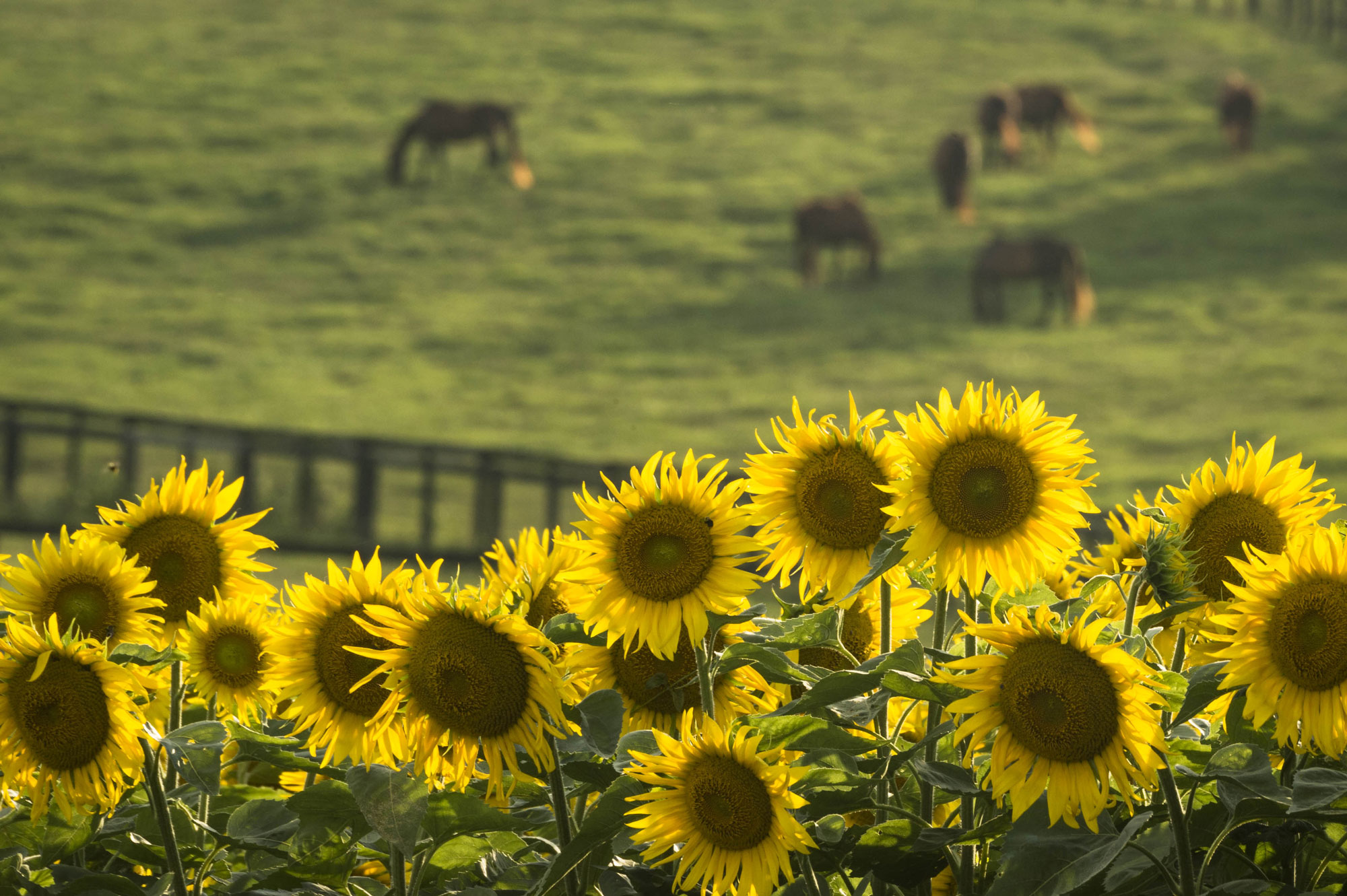 Visit Horse Country announced today two new experiences offered by member Claiborne Farm. A 5K benefitting thoroughbred aftercare organization Second Stride will be held on the farm on Friday, September 21, 2018, and new tours featuring Foal Patrol resident mare and Sabbatical and her War Front colt Tour of Duty are available for limited October dates, raising money for the Man O' War Project.
The inaugural Claiborne Farm Runhappy 5K/2.5K course takes runners and walkers through the nursery division of the farm, rarely open to guests and visitors.  The race celebrates the career of three-time Grade 1 winner, Eclipse Champion Sprinter, and 2015 Eclipse Champion 3-year-old Runhappy, who now stands stud at Claiborne. "The scenic course is quintessential Kentucky," said Allison Bishop, Experience Manager at Claiborne. "Runhappy is one of our beloved stallions, and the registration fees will benefit Second Stride, which helps rehabilitate and rehome retired thoroughbred racehorses."  Current sponsors of the race include Horse Country, the Paris Train Depot & Trackside Restaurant, Clay Ward Agency & Indian Creek Farm, Gallery Racing, Eads Hardware, Kentucky Bank, and Lil's Coffee House.  Registration is limited and costs $25 per participant until August 7, when it increases to $30.
Access to the broodmare division also will be available in special tours featuring resident mare Sabbatical and her colt owned by Phipps Stable Tour of Duty on October 5, 12, and 19 at 9 AM. The experiences are $40, including a keepsake souvenir and proceeds will benefit the Man O' War project, which studies the impact of equine therapy on veterans recovering from PTSD. The weanling was foaled on January 19, 2018 on a live stream as part of the National Museum and Racing Hall of Fame's popular Foal Patrol program.  Fans and enthusiasts had twenty-four-seven access to view expectant mares and subsequently their foals through the winter and spring.
"We are so proud to offer fans a chance to meet Foal Patrol star Tour of Duty in person and to give unprecedented access to our broodmare division. We thank Phipps Stable for the opportunity to share their horses with our fans," said Bishop. "Foal Patrol's mission to develop fans through their virtual stables so perfectly mirrors the work we already do through our Horse Country tours, giving behind-the-scenes access to fans and guests in person daily."
"Claiborne has led the way in offering access to their stallion division through farm visits for years," said Horse Country Marketing and Member Services Director Stephanie Arnold. "These new experiences allow guests to see more of the farm and hear more of Claiborne story – and each experience benefits a wonderful mission-based organization. Everyone wins."
For more information on the Runhappy 5K or the Foal Patrol Tour, guests can go to www.visithorsecounty.com or call 859-963-1004.
About Claiborne Farm
Claiborne Farm, founded in 1910 is the birthplace of more than 80 Champion racehorses, including Hall of Fame members Seabiscuit, Bold Ruler, and Ruffian but is best known for being home to the legendary Secretariat.
About Horse Country, Inc.:
Horse Country is a not-for-profit membership organization that offers fans a behind-the-scenes look at the racing industry. Through tours of member farms, veterinary clinics and other equine attractions in Kentucky, Horse Country coordinates and sells experiences to ultimately foster and grow fan development.
Contact:
Stephanie Arnold
[email protected]
859-963-1004