Orate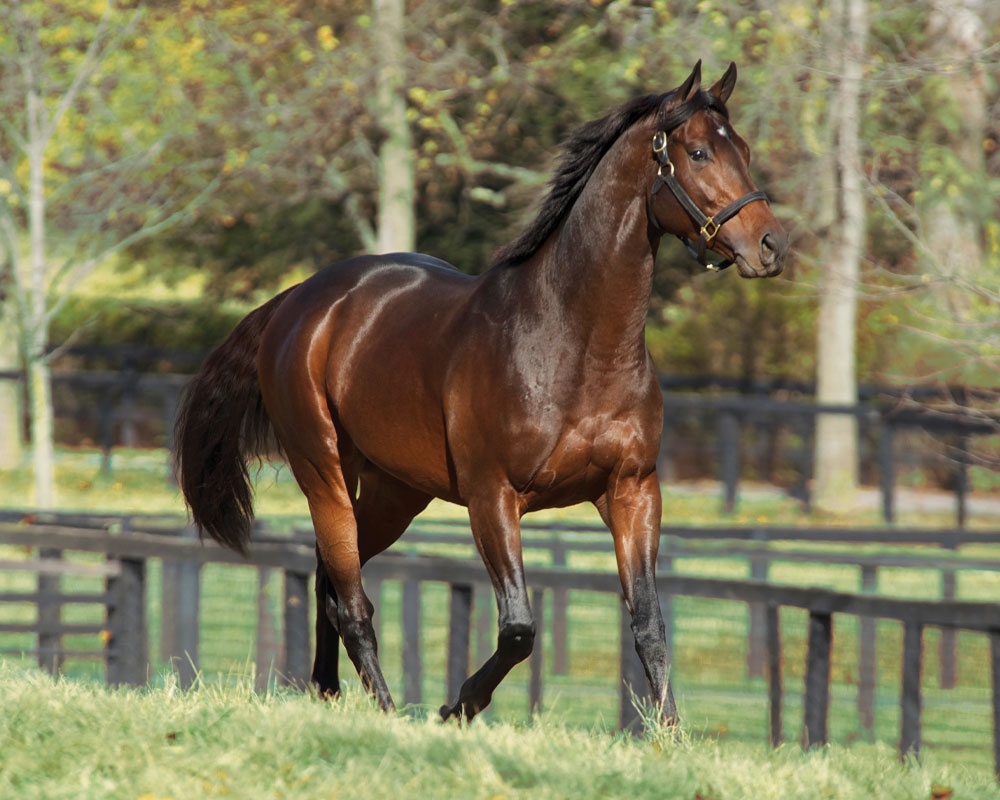 Exciting news! Orate '18 has arrived and is a healthy little girl. Orate foaled a bay filly on 2/7/18 at 3:10 AM.
Both Orate and the sire, Blame, have pretty plain markings, so it's no surprise the filly doesn't have much white either.  So far, she's shown that she is very individual and is not too interested in people (READ: Two days after she was born she would wander around the paddock by herself and did not want to pose for a camera !).
Orate foaled at the foaling barn and was moved with her filly to the nursery barn after two days. They are still in their individual paddocks but will be in a larger field with other mares and foals this week or next. Right now, they're eating breakfast around 7 AM and then spend their day outside. They come back inside the barn for the night around 3 PM and are served dinner around 3:30 PM.
Don'tforgetaboutme & Miss Tattle Tale 
After Don'tforgetaboutme and Miss Tattle Tale were weaned in the fall, they were moved to new barns and have remained there for the duration of their pregnancy. When it gets closer to their foaling date, they will be moved to a field next to the foaling barn until they display signs of early labor. While Don'tforgetaboutme is only a couple weeks away from her due date, she hasn't been moved yet.
Their days look pretty much the same every day, which follows this schedule:
7 AM – Breakfast
7:30 AM – Outside for the day
3 PM – Back in the barn
3:30 PM – Dinner