Kentucky Derby winner Orb made headlines once again when his juvenile son fetched $1.25 million to top the first session of the Ocala Breeders' Sales Co.'s 2-year-old in training sale March 14.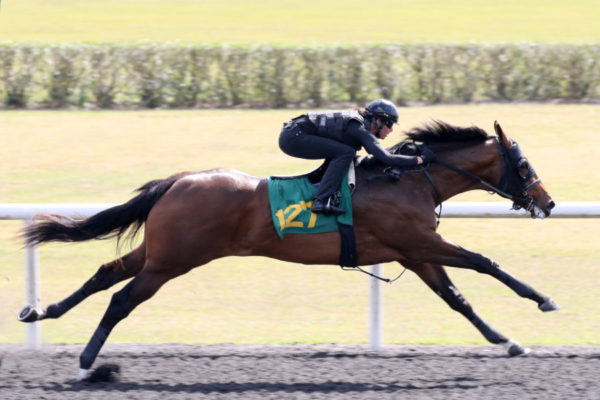 Consigned by Crupi's New Castle, he was bought by Solis/Litt on behalf of LNJ Foxwoods and partners Nancy Favreau and Kathy Psoinos.
"It doesn't always happen but when it does, it's great," Jim Crupi told The Blood-Horse. Crupi received a nice return on his investment, as he paid $350,000 for the colt at the Keeneland September yearling sale. "Every smart man was on him," he said. "He looked like a man as a yearling and he's a man now. He's class. He just stands there and then when you ask him, he's ready to go."
The Orb colt was bred in Kentucky by DATTT Farm and was produced from the unraced Forest Wildcat mare Remember, who is a half-sister to G1 winner Dancing Forever. The colt's female family also traces to champion Heavenly Prize, plus other G1 victors Dancing Spree, Furlough, Fantastic Find, and Good Reward.
"He did everything right," Solis told The Blood-Horse. "We saw him breeze and the gallop out was very strong. He is just a well-balanced individual."
Orb has dominated the commercial sales scene much like he did the Kentucky Derby. The #1 Freshman Sire of both weanlings and yearlings, Orb is now the leading sales sire of first-crop juveniles. He stands at Claiborne Farm for $25,000.