Claiborne Blog
Foal Watch Update #1
Posted on: February 13, 2018
Orate
Exciting news! Orate '18 has arrived and is a healthy little girl. Orate foaled a bay filly on 2/7/18 at 3:10 AM.
Both Orate and the sire, Blame, have pretty plain markings, so it's no surprise the filly doesn't have much white either.  So far, she's shown that she is very individual and is not too interested in people (READ: Two days after she was born she would wander around the paddock by herself and did not want to pose for a camera !).
Orate foaled at the foaling barn and was moved with her filly to the nursery barn after two days. They are still in their individual paddocks but will be in a larger field with other mares and foals this week or next. Right now, they're eating breakfast around 7 AM and then spend their day outside. They come back inside the barn for the night around 3 PM and are served dinner around 3:30 PM.
Don'tforgetaboutme & Miss Tattle Tale 
After Don'tforgetaboutme and Miss Tattle Tale were weaned in the fall, they were moved to new barns and have remained there for the duration of their pregnancy. When it gets closer to their foaling date, they will be moved to a field next to the foaling barn until they display signs of early labor. While Don'tforgetaboutme is only a couple weeks away from her due date, she hasn't been moved yet.
Their days look pretty much the same every day, which follows this schedule:
7 AM – Breakfast
7:30 AM – Outside for the day
3 PM – Back in the barn
3:30 PM – Dinner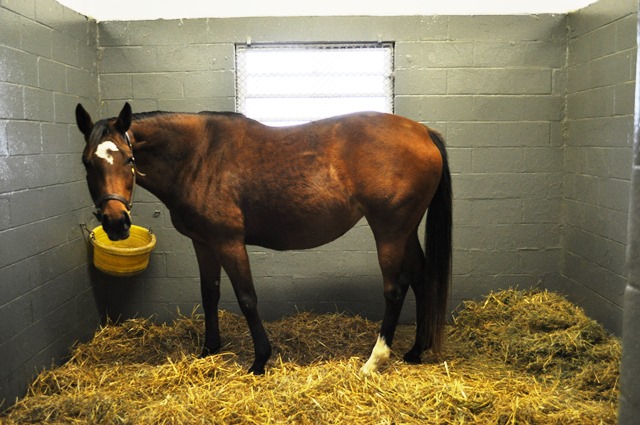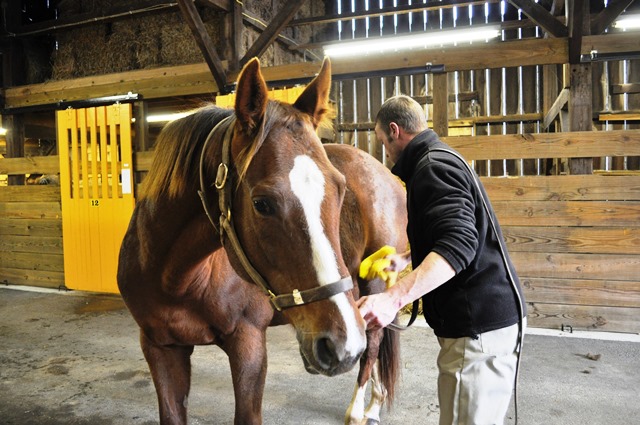 Introducing Foal Watch
Posted on: February 1, 2018
We have loved reading and hearing about how much you have enjoyed following Claiborne resident, Sabbatical, and her colt's journey on the newly launched Foal Patrol program. While following her is far from over, foaling season (AKA the most exciting time of the year) is just getting started!
We want to share some other mare's stories with you and provide more information about our breeding and foaling process. We've selected three mares to follow this year through their pregnancy, foaling, breeding, and weaning seasons. While we won't be able to provide live video, there will be photos, recorded videos, and written content/stories. We are hoping to write a new blog post every week or two to keep you up to date on their progress. We will announce on our social media accounts when we publish a new post, so be sure you're following us on Facebook, Twitter, or Instagram (or just check the blog often)! So, without further ado, we're excited to introduce the three mares and offspring we'll be following this year! Enjoy!
Don'tforgetaboutme
Due date: 3/4/2018
In foal to: Uncle Mo
Age: 6 years old; born in 2012
Pedigree: Malibu Moon – Caroni
Offspring: Don'tforgetaboutme is pregnant with her second foal. Last year, she had a War Front filly that sold for $300,000 in the Keeneland November Breeding Stock Sale.
Owner: Claiborne Farm (100%)
Fun fact: Don'tforgetaboutme is a half sister to graded stakes winner Mo Tom.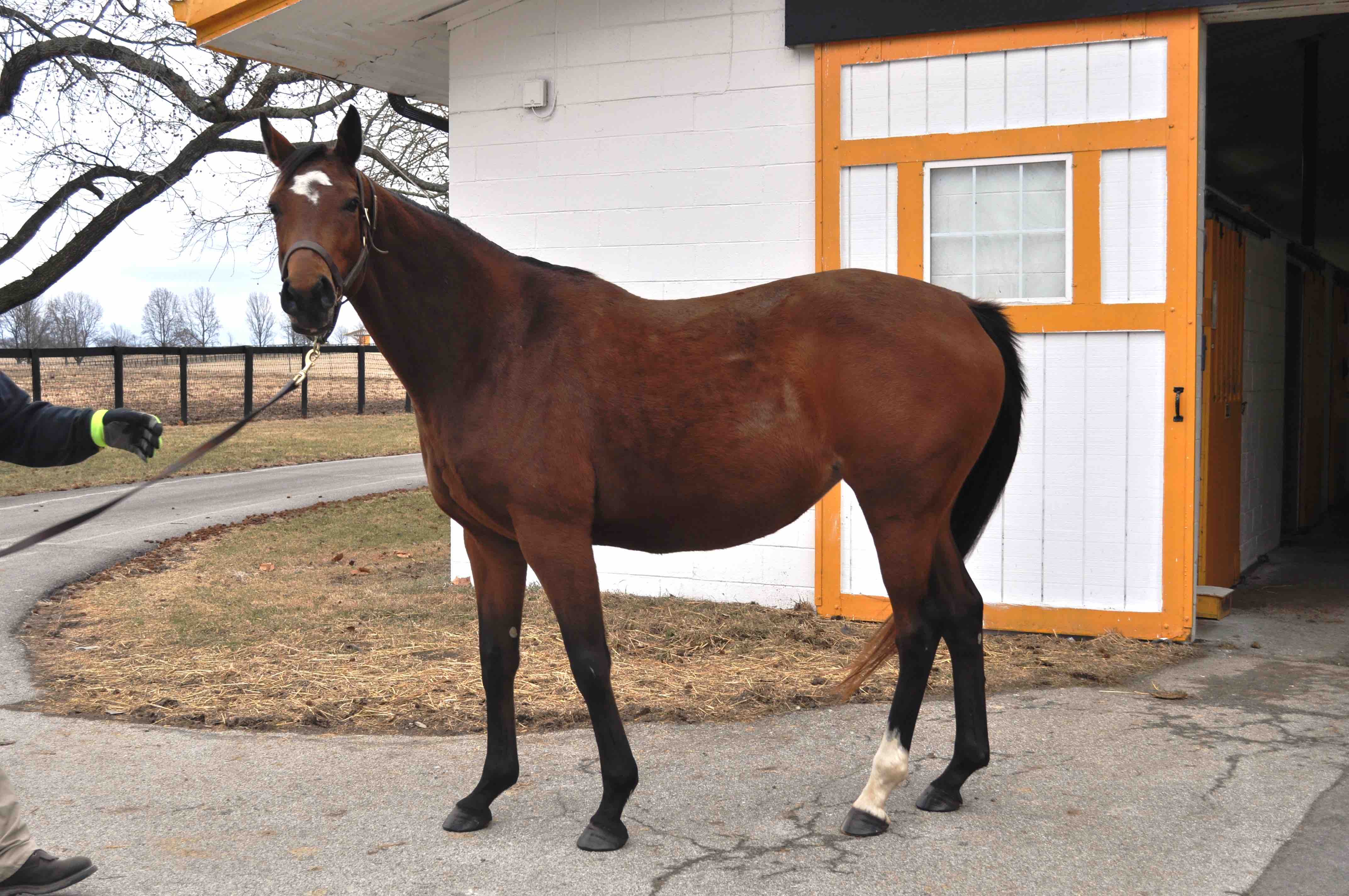 Orate
Dute date: 2/1/2018
In foal to: Blame
Age: 14; born in 2004
Pedigree: A. P. Indy – Preach
Offspring: This will be Orate's 9th foal and the first one by Claiborne stallion Blame.
Owner: Claiborne Farm (100%)
Fun fact: Orate is a full sister to the late (and great) Pulpit.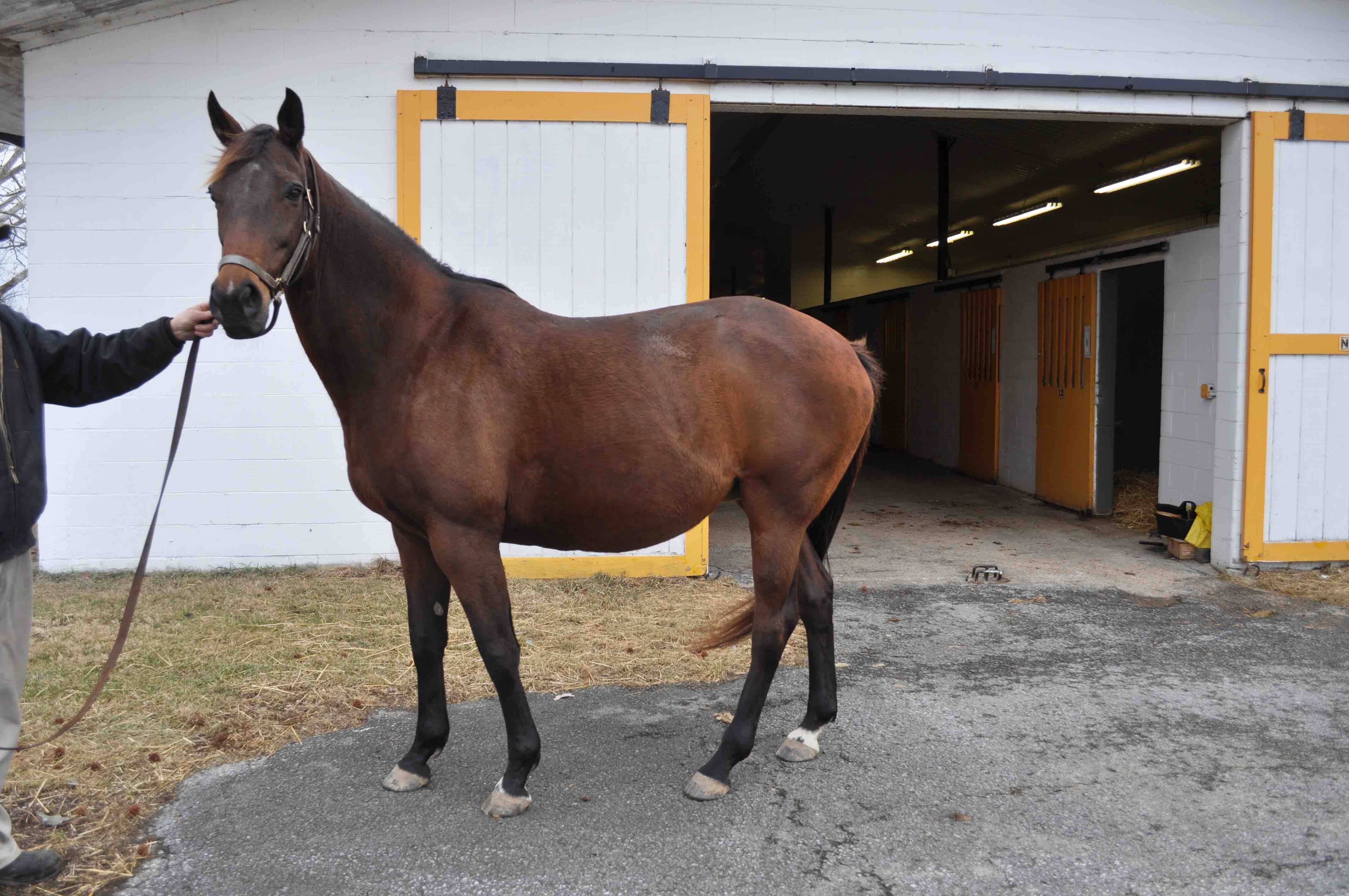 Miss Tattle Tale
Dute date: 4/5/2018
In foal to: Orb
Age: 7 years old; born in 2011
Pedigree: Tale of the Cat – Meadow Miss
Offspring: This will be Miss Tattle Tale's second foal. Last year, she had an Orb filly (who happens to be one of our Instagram star's as well)!
Owner: Deborah R. Hancock (100%)
Fun fact: Her owner visits her almost every days and brings her a handful of peppermints. It's safe to say she's the most spoiled mare on the farm!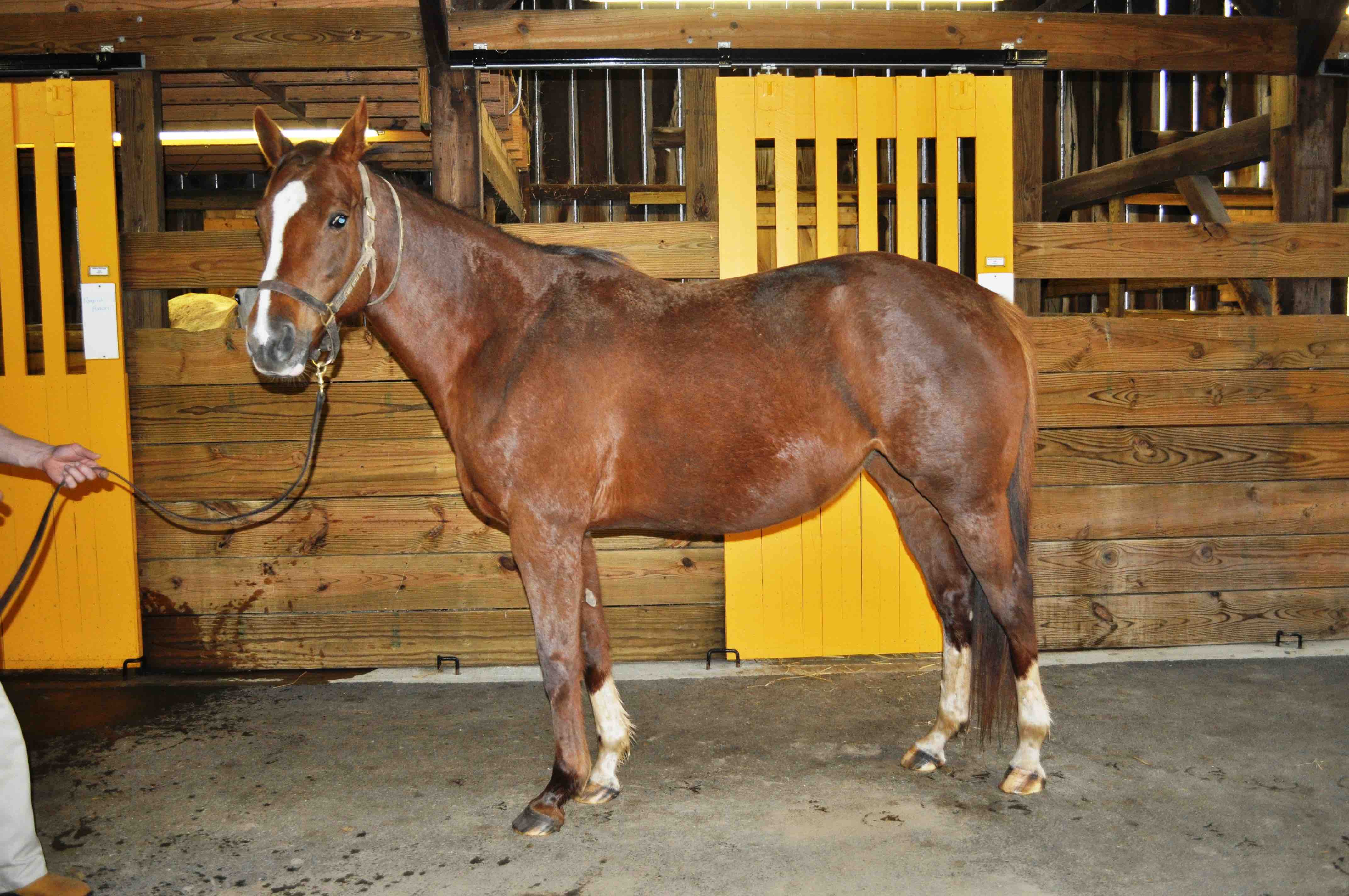 2017 Stallion Superlatives
Posted on: June 20, 2017
Giveaway!
Posted on: May 30, 2017
Over the weekend, we hit 20,000 likes on Facebook! WOW! We love sharing our little slice of heaven and are thankful you all take interest in our farm and Thoroughbreds!
As a token of our gratitude, we're having a giveaway! One lucky winner will be receiving a copy of the book From Here to the Bugle by Frank Jennings that outlines the early history of the Hancock family and Claiborne Farm signed by Seth Hancock and Walker Hancock, plus a Claiborne Farm calendar with photos by Dell Hancock!
Follow the link below to enter! The contest will be open until Tuesday, June 13th.
Next Page »